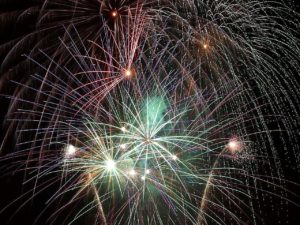 When the Declaration of Independence was signed in 1776, the estimated population of this country was 2.5 million spread across 13 colonies.
Today, our fifty states have an estimated population of 319 million, and 2.5 million is about equal to the population of Chicago.
Amazing, isn't it. And it all started because a bunch of smart people had a bright idea. An idea that grew into a vision that people could believe in,  feel part of, and embrace.
That's something we often forget amid the parties, fireworks, barbeques, and inevitable 4th of July sales.
An idea can change the world.
Happy 4th everyone.