---
Our Team
Hank Sullivan, Founder and President
Hank is an experienced senior executive who has worked with individuals and companies across a wide range of industries. One of his specialties is sales development, in which he excelled during his corporate career. He now helps sales professionals improve their performance and helps business owners hire the right sales people.
He provides guidance with a careful hand, allowing people to develop themselves as management professionals, while providing perspective that comes from experience.
Hank is a Certified Business Coach as well as certified in the use and application of Cycle Time Reduction techniques and methods.
Hank is also a keynote speaker and a featured author in the book, Speaking of Success. The book includes content from best-selling authors Stephen R. Covey (Seven Habits of Highly Effective People), Ken Blanchard (One-Minute Manager), and Jack Canfield (Chicken Soup for the Soul).
For more information about Hank, please review his LinkedIn profile.
---
Terry Barnhart
After 3 years of service in the US military, Terry Barnhart had a 20-year career in corporate healthcare. He has been helping businesses in Central California and Central Arizona since 2003. His clients range from the world's 4th largest winery, food processing companies, packaging companies, government agencies to individual professionals and not-for-profit organizations.
Terry achieved a BA in Journalism from the University of Houston and an MA from Drake University. He is a Vietnam Army Veteran.
He is certified in DISC / Values assessments and Business Growth Strategies. For more information about Terry, please review his LinkedIn profile.
---
Laurence Hansen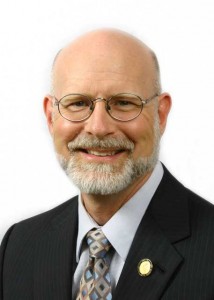 Laurence is a seasoned business professional with thirty years of experience in corporations large and small, and more than ten years of entrepreneurial experience in his own businesses.
His skills include information technology, project management, team management, business development, marketing, sales, and organizational development.
He brings valuable breadth and depth of experience to the process of facilitating and coach the development of success skills in others. For more information about Laurence, please review his LinkedIn profile.
---
Lisa Tyler
Lisa is a professional development consultant/coach with extensive entrepreneurial and corporate management experience. After holding several leadership positions in the telecommunications industry, she owned and operated a number of small businesses including a retail shipping and business services store.
Most recently, Lisa has collaborated with clients on a number of projects including, but not limited to, management development, sales/marketing, human resources management, and operational process improvement.
For more information about Lisa, please review her LinkedIn profile.